Real talk.
Everyone is busy.
Some more than others, but we're all busy. Whatever the case may be, my point is that time is a valuable commodity. So, for most of us we can't afford to spend every waking moment in the gym. Likewise, it's impractical to train for an extended period of time in that manner.
In that same breath, though, you're not going to see any significant changes doing a 5-10 minute ab workout. I've spoken on numerous occasions that it's always better to get in something than nothing at all, but that's not a compromise…you're trying to cut corners.
Here are some strategies to get the most out of your training without living in the gym.
1. Choose the appropriate exercises
Discard, or at the very least, minimize what I like to call "fluff" exercises. If you're truly pressed for time, don't waste it doing lateral raises, bicep curls, and crunches for almost half an hour. It's really nonsensical when the time you have could be spent doing more productive exercises that will stimulate your entire body.
Don't get me wrong, there's certainly more than one way to go about it. An argument could be made if those exercises are applied and distributed appropriately throughout the week. But, for the vast majority it's highly unlikely that will be the case.
Example
Day 1:
1) Squat Variation: 2 sets x 8 reps, 1 set x 10-12 reps
2) Incline Barbell Bench Press: 3 sets x 6 reps
3) Pull-Ups: 3 sets x Max Reps
4A) Timed Farmer Walks: 3 sets x 1 min
4B) Plank: 3 sets x 30 secs
Day 2:
A) Push-Up Variation x 30sec
B) Face-Pulls x 30sec
C) Bicep Curls x 30sec
As many rounds as possible for 15 min.
Day 3:
1) Deadlift Variation: 4 sets x 4 reps
2) 1-Arm Dumbbell Row: 3 sets x 10 reps
3A) Dumbbell Bench Press: 2 sets x 8 reps, 1 set x 12 reps
3B) Lat Pulldowns: 2 sets x 8 reps, 1 set x 12 reps
4) Lunges: 3 sets x 20 total reps
2. High frequency, short workouts
Like I mentioned above, there's more than way to go about it. On the other end of the spectrum, there are others who react differently where if I suggest looking into the possibility of cutting down their workouts, their response is…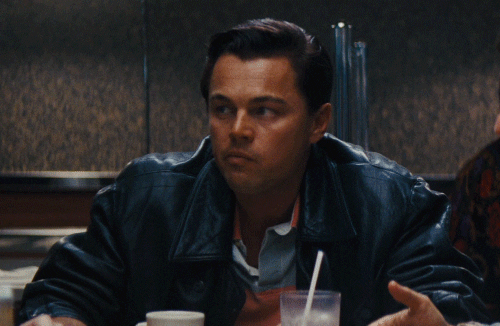 It's not uncommon for me have differing views with productivity junkies adamant on training 5-6 days a week.
To each their own.
Here's a solution: you can still train 5-6 days a week. The caveat, though, would be to keep it brief. In other words, high frequency muscle stimulation.
People who train almost damn near everyday make the mistake of going hard every time they hit the gym floor instead of varying their training intensity. There's only so much damage your body can take before progress starts to slow down…or worse, diminish.
Example
Day 1: Pump Work
Day 2: Main Work (High/Max-Effort)
Day 3: Moderate Intensity
Day 4: Pump Work
Day 5: Moderate Intensity
Day 6: Pump Work
3. Prepping your meals work big time
Your nutrition is what ultimately determines the outcome. It is the prime contributor for improvements in both performance and body composition. Regardless of the training method you're using, it will not offset a horrible diet.
I'll admit, there's nothing sexy about prepping your meals.  It's utterly boring. However, the potential to drop body fat and build muscle at conservative rate goes up when you plan ahead.
I mean come on, why would you leave your progress up to chance like that?
Simply put, it's worth it to make the investment to designate an allotted time period where you're planning your meals for the day and/or week.
If not, there are a handful of meal prep services in the market.
4. Get off your ass
Last week, I stopped by the mall to go pick up a few things for Christmas. As you know, trying to find parking can be a complete hassle during the holiday season. So, rather than park right in front where everybody goes, I purposely parked towards the end where hardly anybody goes to.
It served as an opportunity for me to get in more movement, and save me the headache of having to find parking. It turned out to be a ten minute walk.
Little things like this make a huge difference. Instead of taking the escalator, walk up the stairs. If you have a desk job, stand up every now and then. After your meals, go for a walk.
The more movement, the better. Don't just rely on what you do in the gym.
Maximize your training and get a head start on 2018 with my new training resource, Assault.